Bonito do Piri Tour
Boat tour to the "pirizais" of Nhundiaquara River, Morretes City, Parana State, Southern Brazil.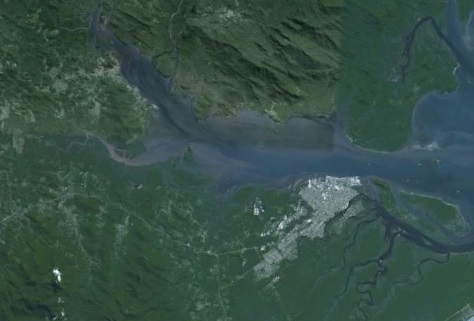 The main objective of this tour is to see and register Many-colored Rush Tyrant (Tachuris rubrigastra), a small bird that lives exclusively on this type of biome.
Besides Many-colored Rush Tyrant, species as Yellow-winged Blackbird (Agelasticus thilius), Unicolored Blackbird (Agelasticus cyanopus), Parana Antwren (Stymphalornis acutirostris), Clapper Rail (Rallus longirostris), Blackish Rail (Pardirallus nigricans), Rufous-sided Crake (Laterallus melanophaius), Gray-necked Wood-Rail (Aramides cajaneus), Wren-like Rushbird (Phleocryptes melanops), Long-winged Harrier (Circus buffoni), Great Black-Hawk (Urubitinga urubitinga) and Least Bittern (Ixobrychus exilis) among others, can be found in the area. List
Start – 6:30
Return – 12:30
Motorboat 15hp, 20ft, life jackets, boat driver.
>reservations in advance<
Guide – Luciano Breves
Contact – luck2105@gmail.com
(041) 99868-2541